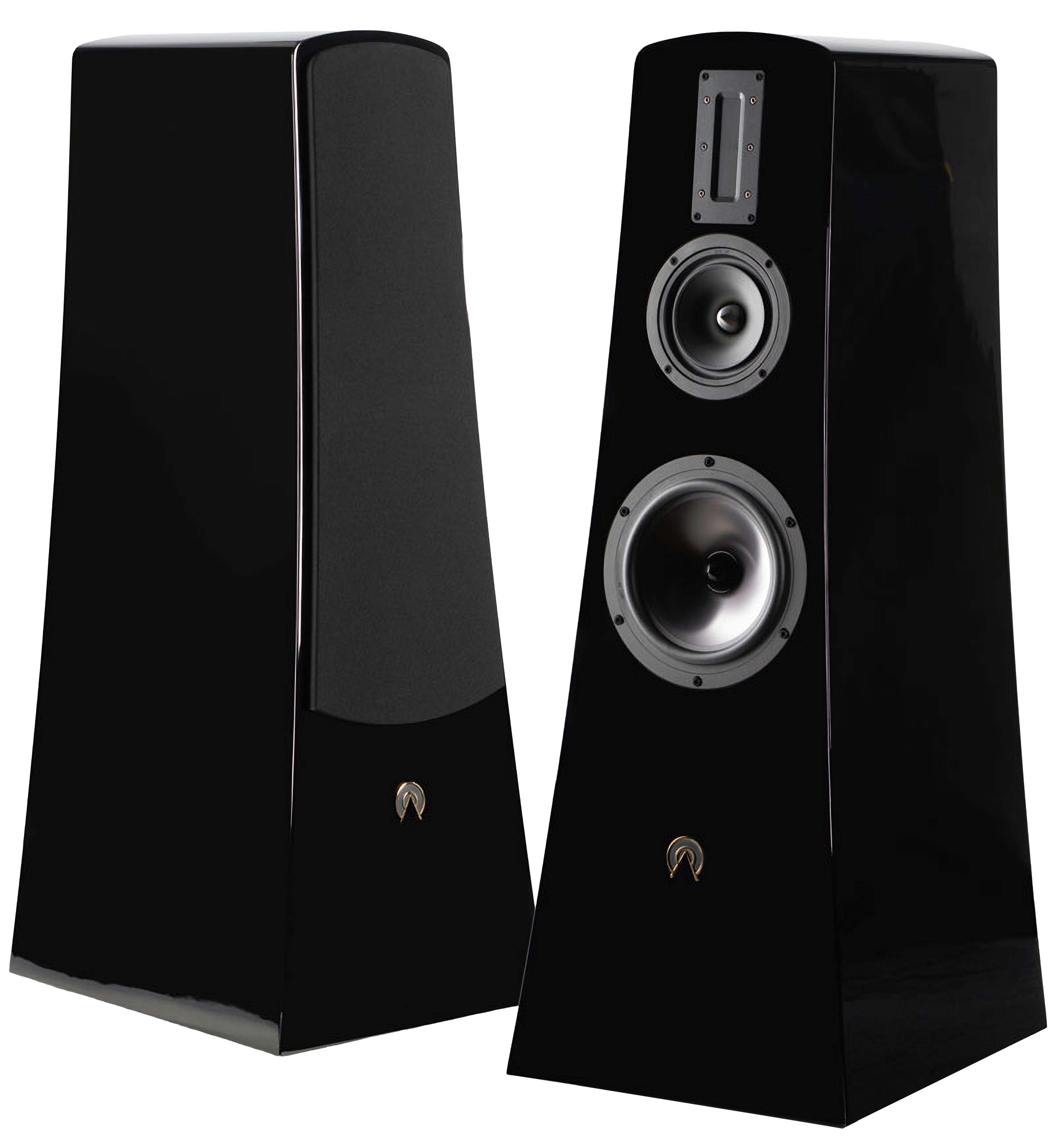 Alta Audio Presents
ADAM SPEAKERS
Alta Audio's Adam epitomizes the perfect blend of style and performance— a three-way floorstanding tower available in Alta's signature finishes, and custom finishes as well.
An Audiophile Perspective
The Adam is truly an example of the sum being greater than its parts, the parts themselves being spectacular. The 3rd generation ribbon tweeter used in Adam ensures excellent clarity and dynamics for exceptional upper register output. The Alta Audio-designed wide-band midrange is underhung for exceptionally low distortion and ultra-fast transient response, while its aluminum pole increases dispersion. Rounding out the package is a supremely powerful XTL* Bass (patent pending) woofer, featuring a black anodized cone, heavy duty 6-hole cast frame, low-loss rubber surround, solid aluminum phase plug, and rubber magnet boot.
*Extended Transmission Line — Alta Audio's proprietary technology that applies sonic geometry to tune speaker cabinets as if they are musical instruments, delivering an accurate, fast, and powerful low frequency response.
Technical Specifications
Sensitivity
91.5 dB / 2.83 Volts @ 1 Meter
Width
8.5 inches at top, 15 inches at bottom
Frequency Response
20Hz to 47kHz
Requirements
50 to 300 Watts per channel
Depth
14 inches at top, 18 inches at bottom
There comes a time in every reviewer's mind – do I like this enough to make it permanent in my system? The bass response, the level of detail, and resolution through the midrange in the Adams to me say yes. They just "match" my system very well and I would be happy to have them permanently.