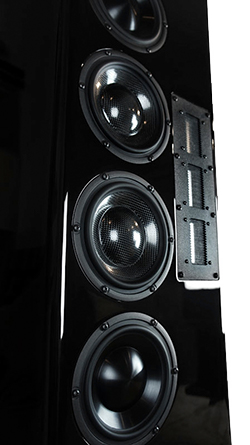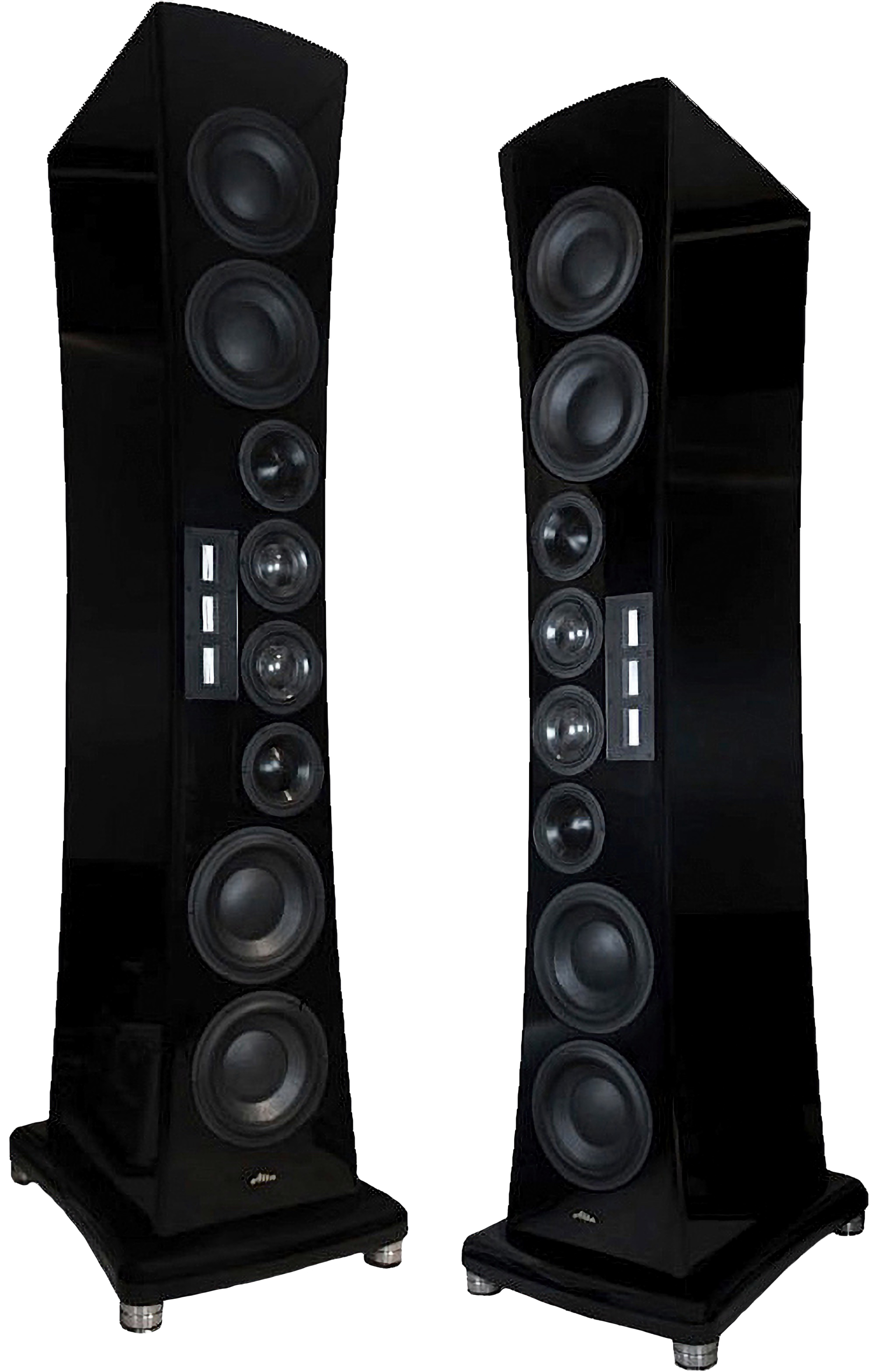 Alta Audio Presents
REFERENCE TOWER SPEAKERS
The Reference Tower by Alta Audio is the ultimate expression of our design capabilities, commitment to sonic accuracy, and of course, aesthetic beauty.
The speaker is a tall, slender column narrowing at the center with rounded sides and top, with a stunning high gloss finish that is built to order in virtually any color.
A thing of beauty, the Reference Tower's physical design is a work of sonic achievement, as well—designed to defeat diffraction distortion.
An Audiophile Perspective
The Reference Tower's complement of 11 drivers is arranged in a pattern known as Dual Plane Mirror Imaging – drivers are mirror-imaged in both the vertical and horizontal planes with cascading crossovers that converge at the center point, mimicking the theoretical perfection of an unlimited full frequency point source.
The lower midranges and woofers are tuned using Alta Audio's Alta XTL* Bass (patent pending) tuning for fast, extended bass response. The tweeters use amorphous core transformers with an extremely powerful magnet structure to produce a nearly perfect impulse response that is smooth and dynamic. Crossovers feature 12- gauge Litz coils and silver foil capacitors, and the internal 10-gauge wiring was designed by Paul Kaplan of Waveform Fidelity specifically for this model.
The electronic crossover is from DEQX (included) and includes a top of the line Digital to Analog converter. Delivery and setup are included in the continental United States.
*Extended Transmission Line — Alta Audio's proprietary technology that applies sonic geometry to tune speaker cabinets as if they are musical instruments, delivering an accurate, fast, and powerful low frequency response.
Technical Specifications
Sensitivity
93 dB / 2.83 Volts @ 1 Meter
Width
16 inches at top and bottom, 12 inches at center, 21 inches at base
Frequency Response
14Hz to 47kHz
Requirements
Bi-amplification (or Tri-amplification) 100W / channel Electronic crossover (included)
Depth
22.5 inches at top and bottom, 21inches at center, 28 inches at base