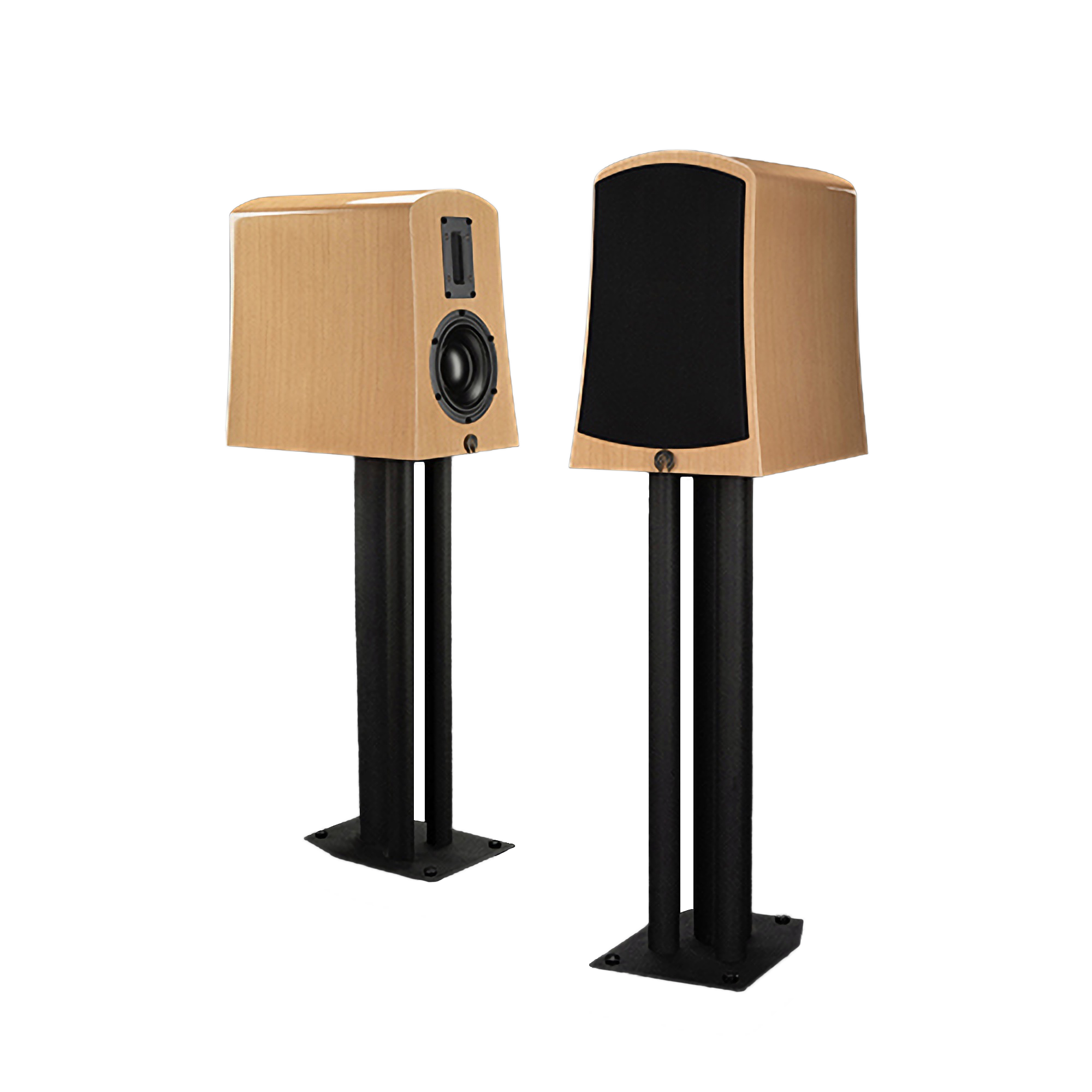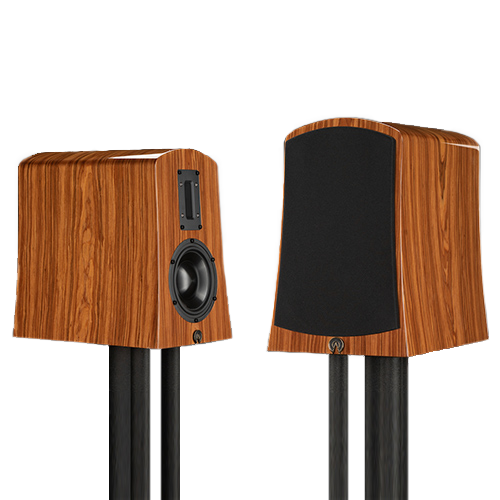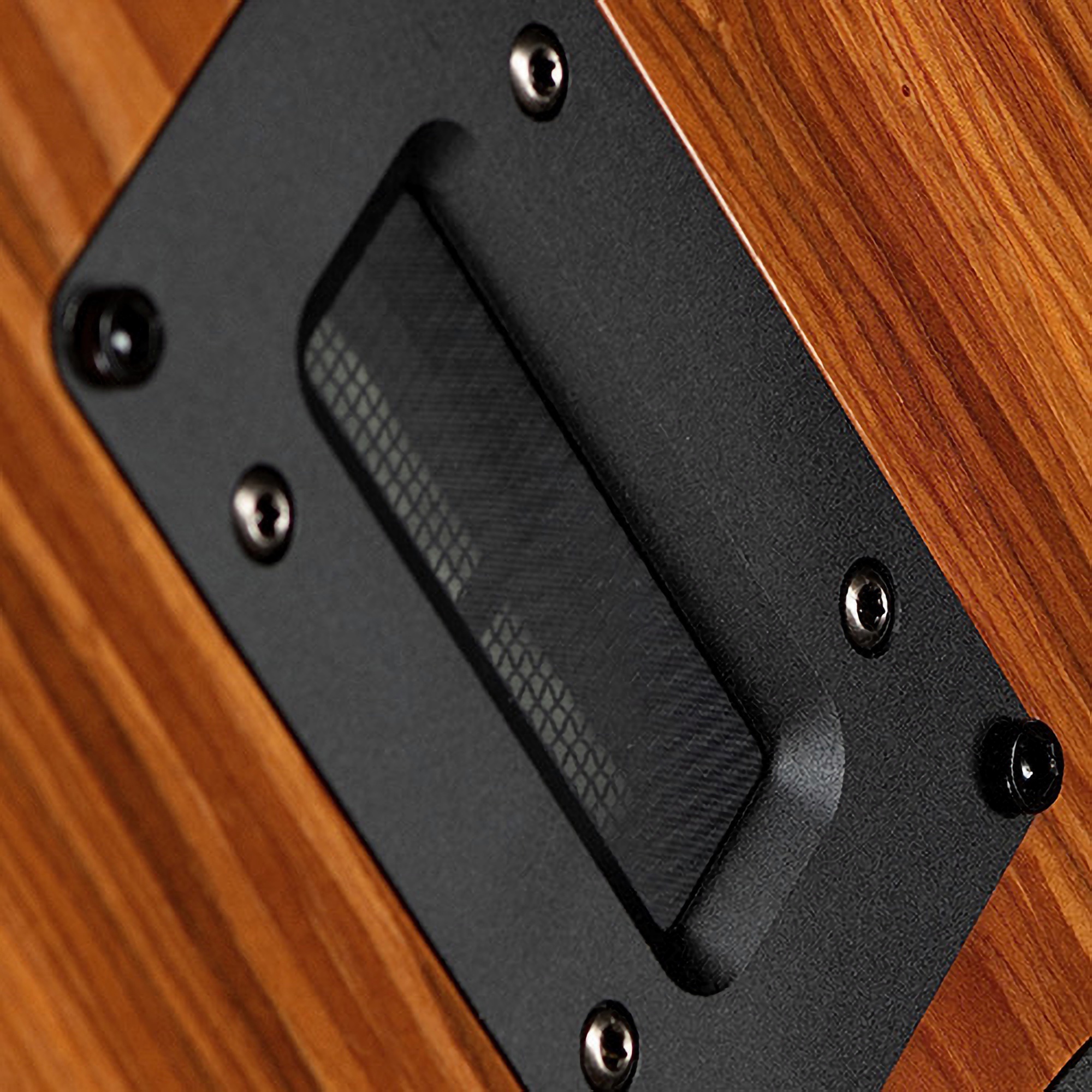 Alta Audio Presents
ALYSSA SPEAKERS
Alyssa is Alta Audio's new compact loudspeaker that combines compact dimensions with intimate detail and deep, natural bass response, for sonic output that is typically associated with significantly larger floor-standing speakers.
Standing only 14.5" H x 9.6" W x 14.25" D, Alyssa was developed out of a company mission to design a compact speaker with the sonic attributes of a full-size, high fidelity floor-standing speaker.
Designed to bring out the best in any musical genre, Alyssa exposes every detail of a recording, from the subtlety of a solo acoustic performance to high-volume Jazz, Rock, and Hip-Hop, with room-shaking bass that remains pure and clean.
An Audiophile Perspective
Alyssa features a ribbon tweeter that creates a 3D soundstage to expose the most minute details of a well-recorded piece of music. Combined with Alta Audio's proprietary midrange/woofer with a titanium former (bobbin), the result is smoother dynamics, exceptional power handling, and overall improved frequency response.
The fourth generation, high resolution, pure aluminum tweeter is responsible for the speaker's exceptional clarity and dynamics —immediately noticeable for being precise and fast, with a flat high-end response that extends over an octave above the scope of human hearing.
Alta's 6" woofer includes a 3.1" diameter long-throw voice coil that employs a high-powered motor for smoother airflow that blends seamlessly with the ribbon tweeter, resulting in a standard-setting bass response.
The benefit of using titanium in the construction of a woofer is that it adds stiffness and is exceptionally light, allowing for a larger voice coil that ultimately contributes to a demonstrable improvement in sonics, especially when listening to analog and high-resolution digital recordings.
Alta's proprietary XTL* Bass (patent pending) tuning system relies on specialized sonic geometry to tune Alyssa's cabinets like fine musical instruments, for bass response that is clear, fast, deep, and powerful. To ensure the cabinet is free of resonances that cloud and distort music, Alta Audio's exclusive DampHard multi-layered, multi-density material extends the clarity of the bass while maintaining the overall dimensionality of the music.
*Extended Transmission Line — Alta Audio's proprietary technology that applies sonic geometry to tune speaker cabinets as if they are musical instruments, delivering an accurate, fast, and powerful low frequency response.
Technical Specifications
Sensitivity
87.5 dB / 2.83 Volts @ 1 Meter
Height
14.5 inches, 15 inches with spikes
Width
8 inches at top, 9.6 inches at bottom
Frequency Response
32Hz to 47kHz +/- 3 dB
Requirements
50 to 150 Watts per channel
Depth
13.25 inches at top, 14.25 inches at bottom
Longtime readers know that I rarely go gaga over anything I review, but I must admit the Alta Alyssa loudspeaker is something special. For many audiophiles it could well be the loudspeaker that enters their listening rooms and never leaves. It is simply that good.