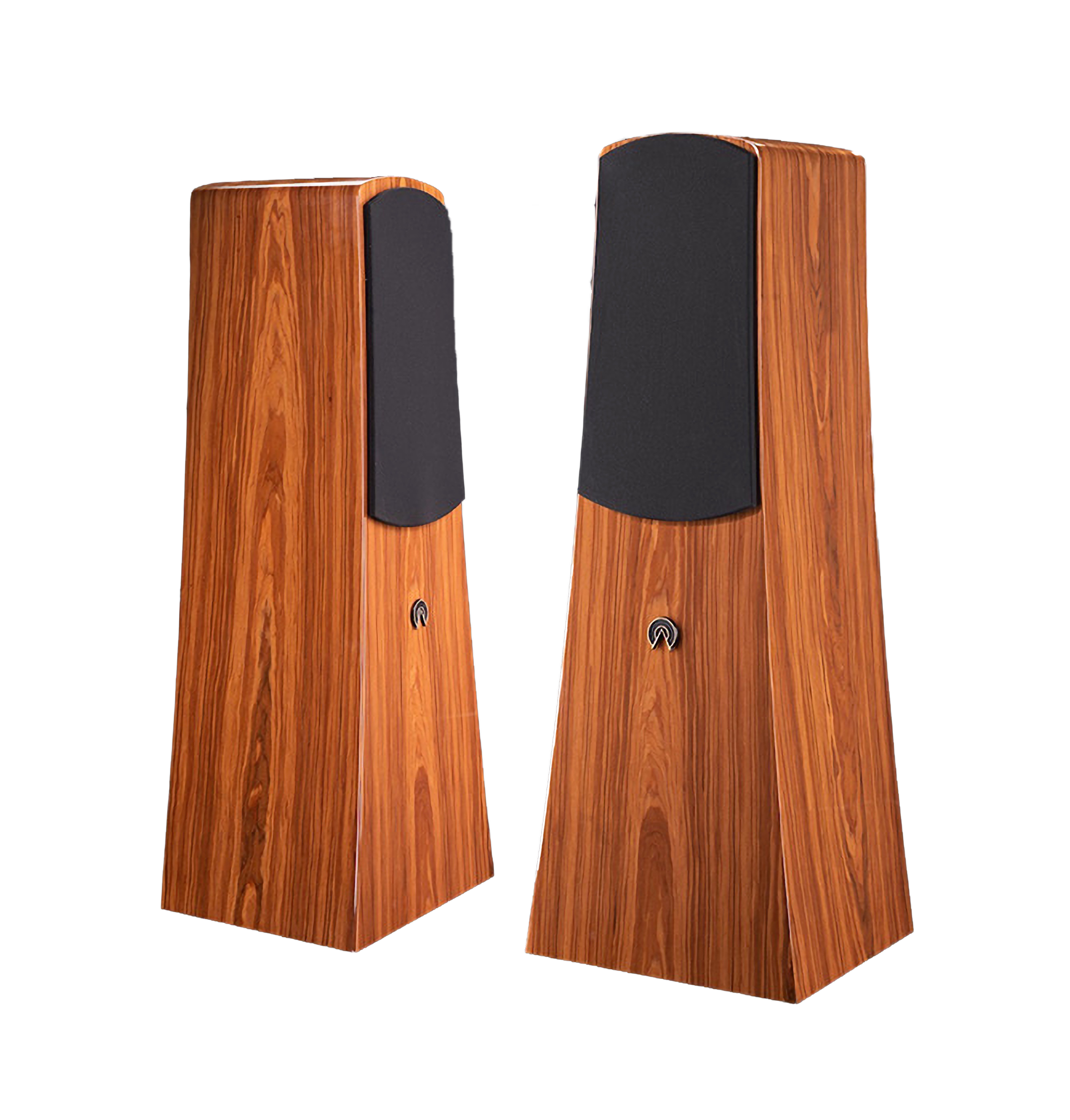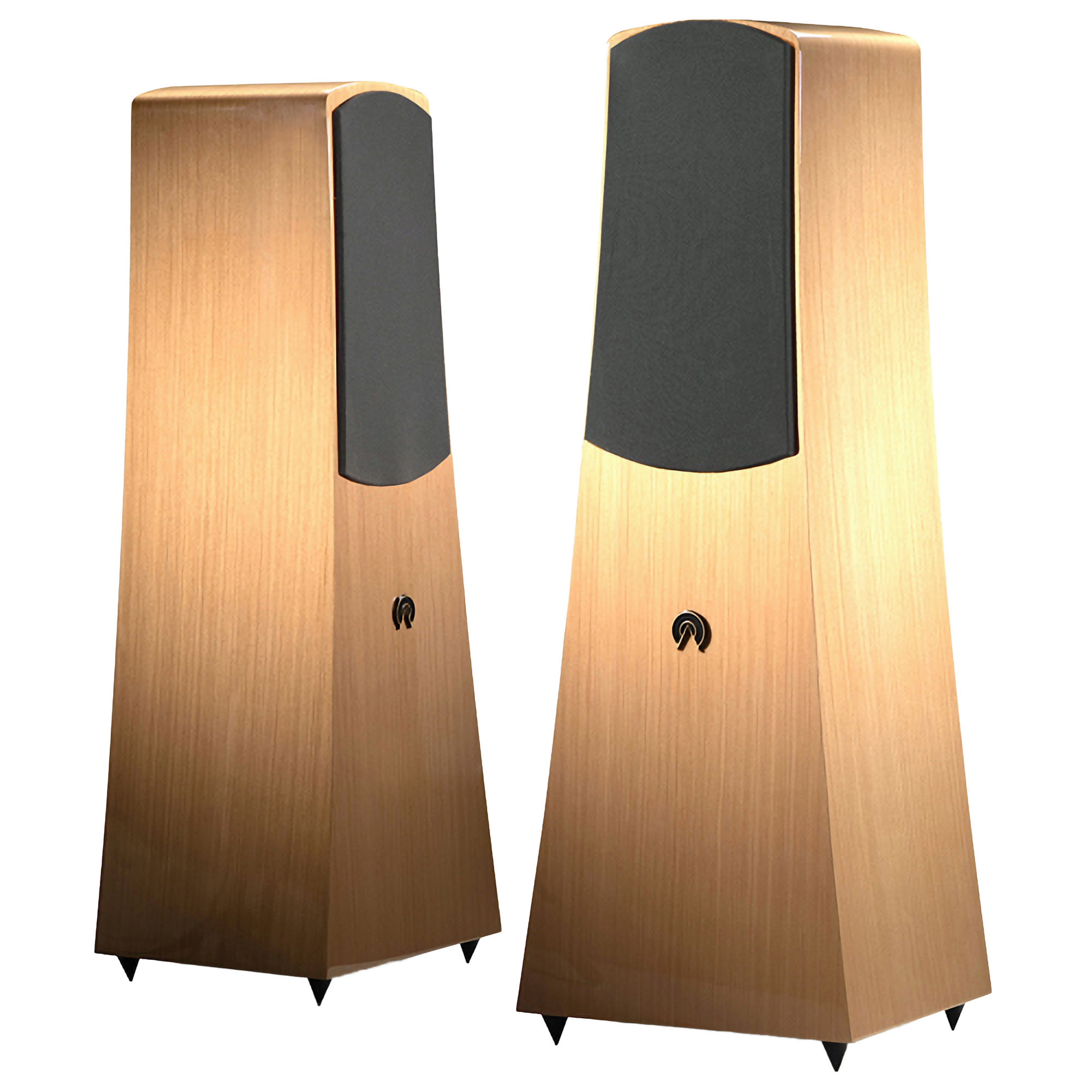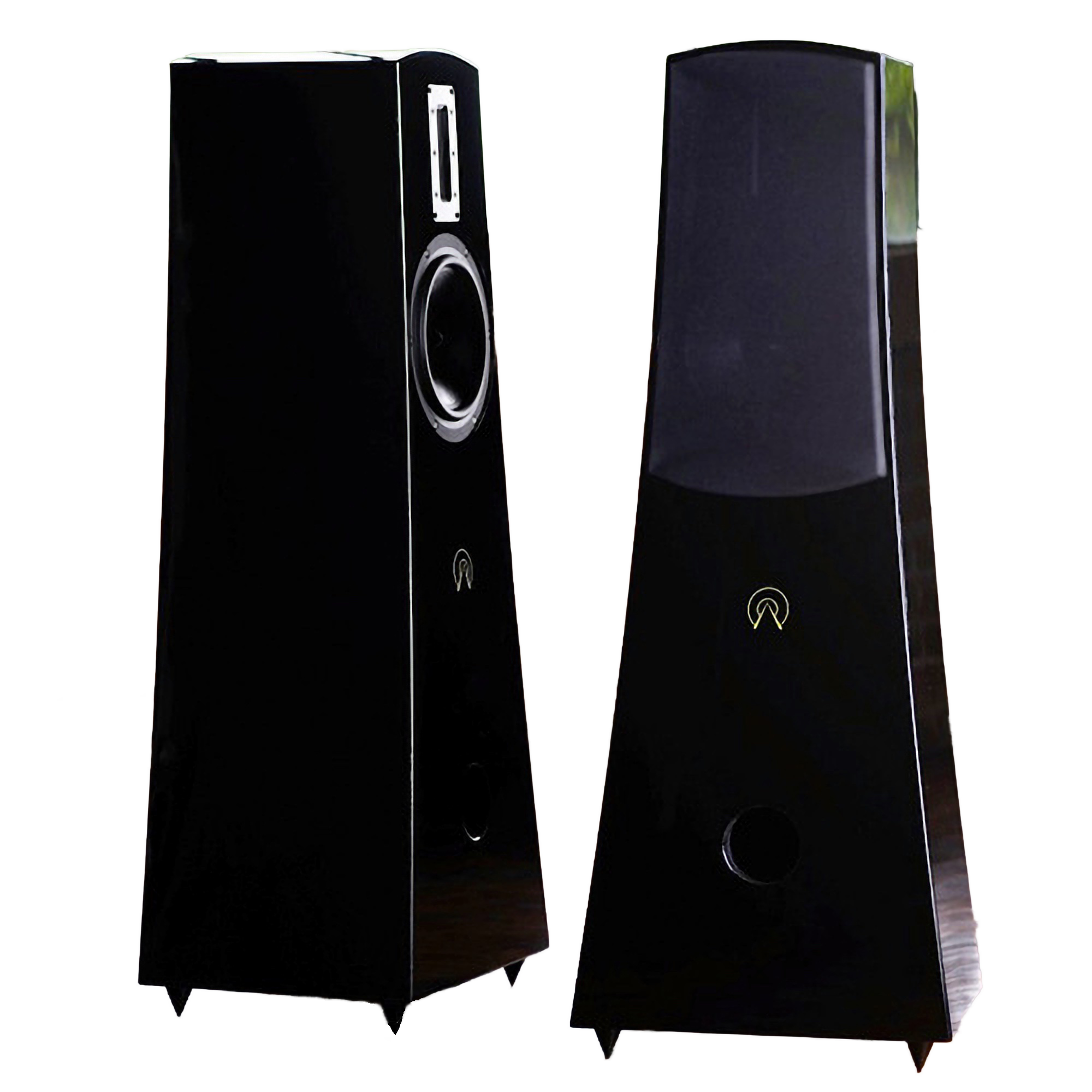 Alta Audio Presents
ALEC SPEAKERS
Alta Audio's two-way Alec achieves imaging that is natural and sonically accurate in size, placement, and timbre, with the undeniable feel of live performance.
The new Alec was developed out of a company mission to design a floor standing speaker with a compact footprint (40.5"H x 15" W at bottom x 8.5" W at top x 12.5"D) that creates a natural—and neutral—listening experience that accurately conveys each performing artist's sonic vision. Lifelike sonics and a natural soundstage immerse the listener in music, whether placed in a spacious home or an urban dweller's apartment. The Alec achieves unparalleled sonic realism and spatial accuracy that far exceeds what may be expected from its already outstanding measurements.
Alta Audio's 5.75" neodymium magnet ribbon tweeter is responsible for the Alec's natural and detailed high-frequency response. Likewise, the 8.75" woofer's tuning parameters are coupled to the unique cabinet design, resulting in infrasonic (floor-moving) bass—and refined cohesion between the Alec's pure aluminum ribbon tweeter and XTL* Bass (patent pending) woofer.
An Audiophile Perspective
Alec illustrates how small changes yield significant results. In our pursuit of life-like sound, we often find that the difference between good and astonishing sound exists in adjustments that are nearly undetectable in measurement, yet to the listener, result in dramatic improvements.
Understanding this concept is fundamental to Alta's approach, and is evident in Alec and every model we offer. Through countless hours of experimentation and listening, we found that the delicate fine tuning of crossover values which would normally be considered within tolerance, reveals the refined qualities of audiophile sound. These small changes can be the difference between merely listening to a pair of speakers and being transported to the time and space of a performance. They are the final component in achieving the waveform cohesion that defies the senses and produces inarguably lifelike sound.
*Extended Transmission Line — Alta Audio's proprietary technology that applies sonic geometry to tune speaker cabinets as if they are musical instruments, delivering an accurate, fast, and powerful low frequency response.
Technical Specifications
Sensitivity
93 dB / 2.83 Volts @ 1 Meter
Height
39 inches, 40.5 inches with spikes
Width
8.5 inches at top, 15 inches at bottom
Frequency Response
32Hz to 47kHz
Requirements
50 to 150 Watts per channel
Depth
10.5 inches at top, 12.5 inches at bottom
As a low cost compromise between the majestic Titanium and its smaller and addictive sibling Celesta while retaining the unique signature sound quality that makes all of Alta audio speakers so special, another winner is born; within arm's reach of perfectly bridging the two.